Mitsui Creates
New Business
Opportunity.
"Made in Japan" premium cosmetics for all over the world.
We create new business opportunities and premium Japan-quality cosmetics.
In J-Beauty Technology Platform, you can make your own cosmetics originated from your concepts and images, through collabotion between Mitsui group and Japanese ODMs and OEMs with world top class technologies.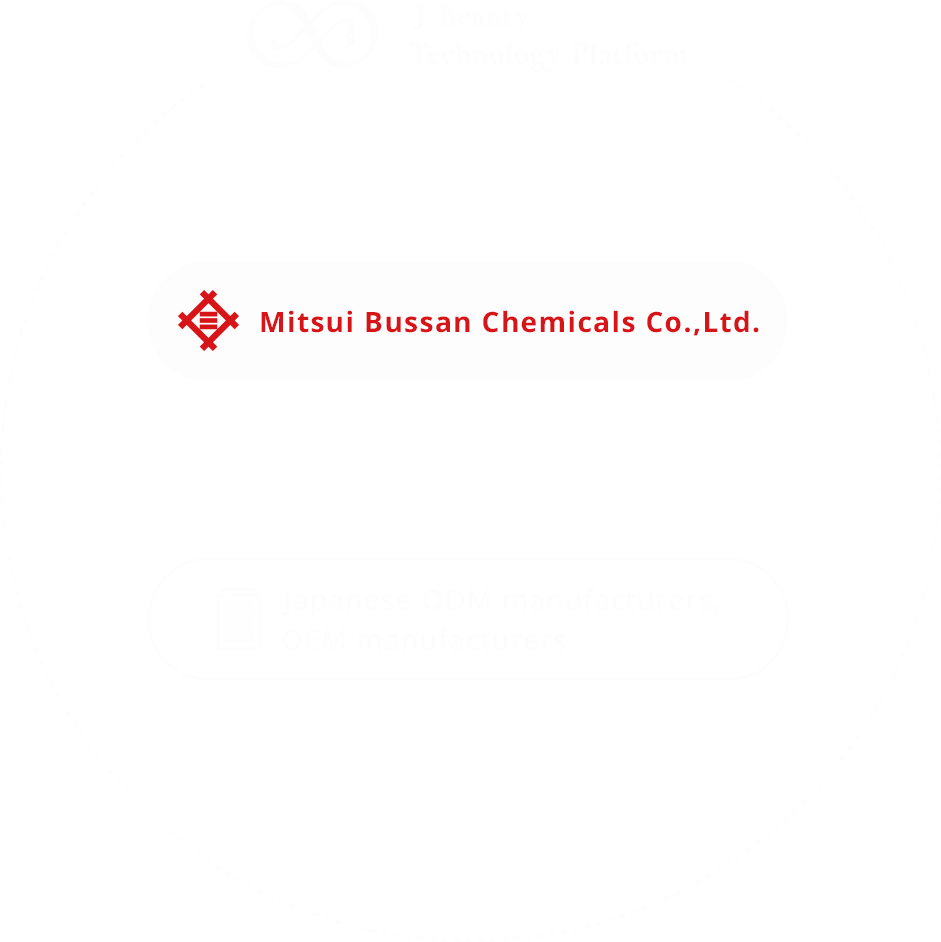 Capability
Premium value created
by the advanced technology
of Japnese ODM manufactureres.
Premium "made in Japan" cosmetics
supplied by Japanese ODM manufactureres.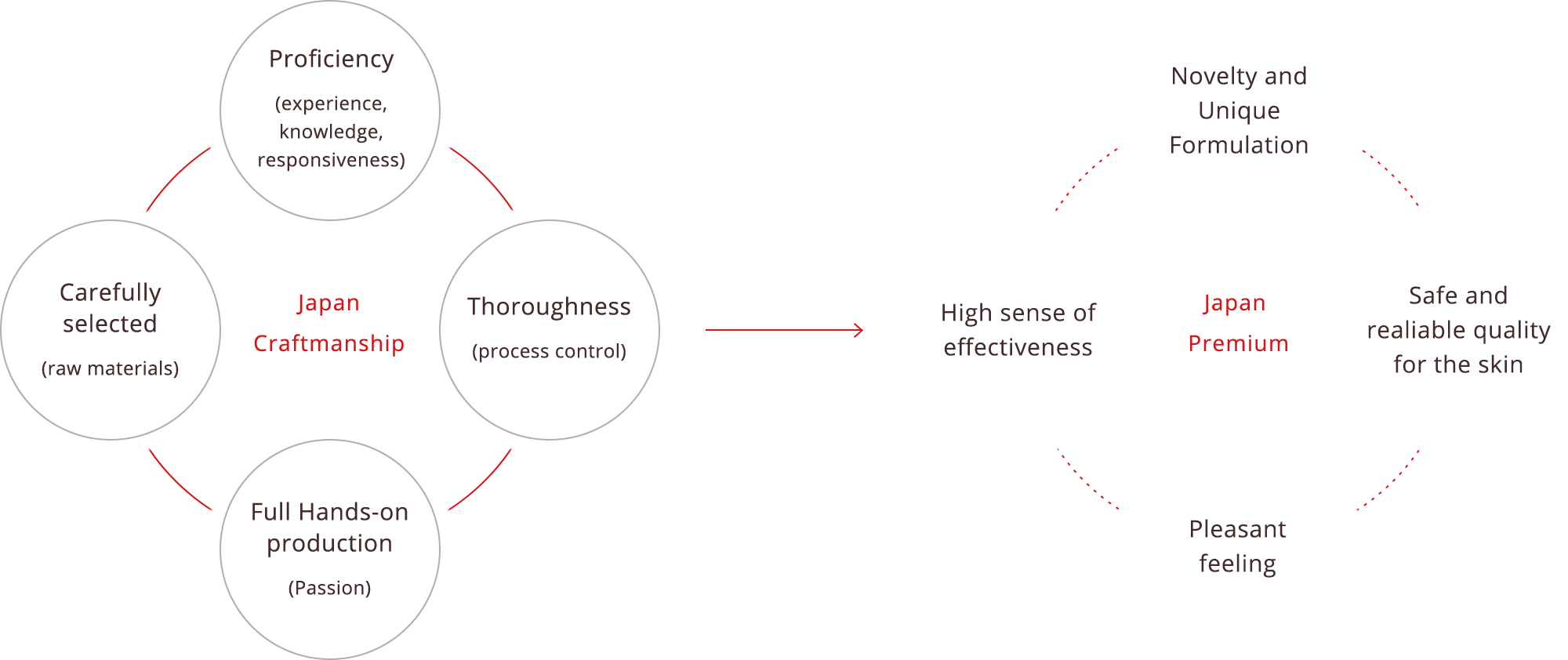 Achieved Developments
These products are but just a few examples. With sophisticated technological capabilities of leading Japanese ODMs and OEMs, we will develop premium cosmetics tailored to your needs.
01

Cleansing balm that gently melts
on the skin

Optimally balanced blends of botanical beauty oils and butters.
Delicate temperature control and detailed condition settings can form the ingredients into cleansing balm which melts smoothly on your skin.

02

Vibrant colors and a rich variety of
tone variations

Pigment-based eyeliners allow users to create delicate and alluring lines around their eyes. Each item consists of an optimal brush and liquid color carefully adjusted with expert craftmanship. The many color options range from jet black to fashionable fluorescent colors and ones containing glitter.

03

Hair coloring products supported by hair stylists and professionals
with a wide range of color variations

Developed with the utmost emphasis on quality and prompt adaptation to changing needs, including trending colors and application methods, these hair coloring products are the preferred choice of professionals. Finely-tuned pigment blend creates an extensive lineup of color variations, each formulated to ensure beautiful, consistent coloring.

04

Amino acid cleansing foam—dense foam enabling powerful cleansing results
while being gentle on the skin

Our skilled craftmanship, backed by sophisticated technologies and data, can create satisfying texture as well as the perfect balance of container format and ingredients sought by the customer. The ingredients and containers are carefully selected using accumulated resource of experience and data. The result is a dense, rich foam that provides both powerful cleansing results and gentleness on the skin.
Capability
The global networks
of the Mitsui group
We provide comprehensive support for you to deliver and sell your cosmetics in Asia such as China, Thailand, Singapore, and Vietnam.
We can use our extensive networks of Mitsui group companies, partners, and customers throughout the world to turn your cosmetics business concepts into reality. Please contact us if you are facing any difficulty.
Scope
We provide one-stop, comprehensive support from formulation, production and exporting cosmetics product to foreign markets.
*The scope of our capabilities may vary according to the country.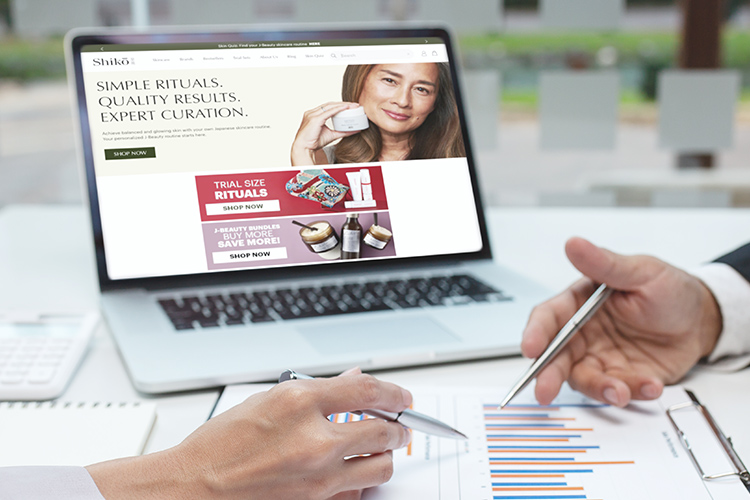 We can support your test marketing campaigns via e-commerce sites in China, Thailand, Singapore, Vietnam, and U.S.A
Please contact the J-Beauty Technology Platform if you want to conduct test marketing campaigns via e-commerce sites in China, Thailand, Singapore, Vietnam, or U.S.A. what we provide: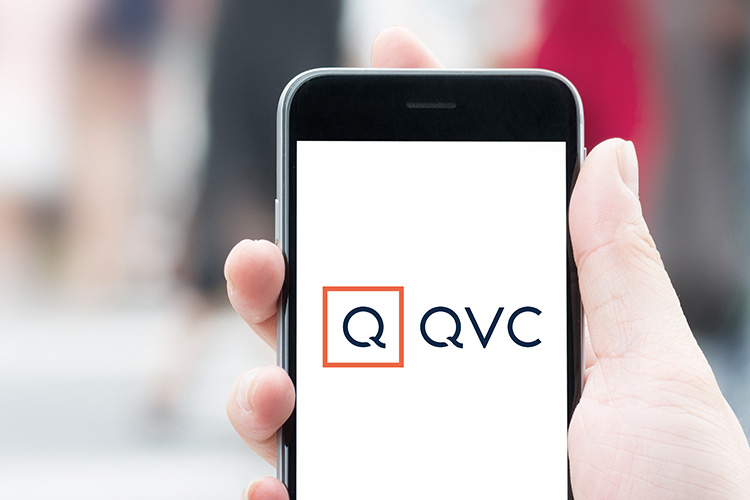 Consumer sales channels
in Japan
We support you to reach QVC Japan for reaching a wide range of Japanese consumers. It is a multiplatform shopping company, especially adept in the TV shopping format. The shopping enthusiasts who make up QVC's customer base will learn about the advantages of your products, behind-the-scenes development processes, and back stories through QVC's shopping channel and the QVC.jp e-commerce site. * We cannot guarantee that your products will be carried by QVC Japan.
One stop solution for highest quality cosmetic products in various categories.
Please feel free to contact us if you have any questions.
J-Beauty Technology Platform
Creates New Beauty.
Creates New Beauty.
Creates New Beauty.
Creates New Beauty.